Shipping and Returns Policies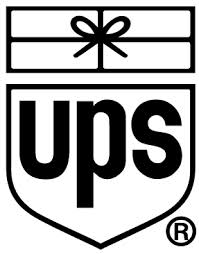 Free Shipping is offered to retails orders over $40.00 which ship in USA.
If under $40.00 the shipping charge is $8.95
** Orders which are over $100.00 are sent with a signature required**
International Orders.
We will only ship to the following countries:
Australia

Netherlands


Portugal

Czech Republic

Canada

Sweden

Denmark

Italy


Romania

Hungary


United Kingdom

Poland

Norway

Lithuania

France

Feel free to contact us about any other country not on the list.
---
Due to difficult deliveries to address of "General Delivery at Post Offices", we no long accept these addresses.
Shipping charges will be emailed the exact amount of purchase and preferred International orders and APO/FPO orders may have additional shipping charges added.

Once an order is shipped, 1stChineseHerbs.com is not responsible for delays or confiscations by Customs in your home country. If you feel your order has been delayed please contact your local Customs office.

You are responsible for all duties, taxes and tariffs, if applicable, on any products ordered.
International Orders:
International Shipping Restrictions:

1) We cannot be responsible for any tariffs, customs restrictions or other regulations that apply in countries outside the United States. We encourage you to speak with your customs office if you have any questions.
2) Do not order items that are illegal to import into your country. Laws are different in every country. It is the customer's responsibility to check with their Customs office to see if their country permits the shipment of our products to their country.
3) If for any reason the package is seized by Customs Officials, we will not issue a refund If the package is returned to us by Customs Officials, the customer is still responsible for any shipping charges.
4) The customer pays actual shipping charges based on the weight of the package. Shipping charges alone are frequently 50% to 100% of the total cost of the products.
5) Prepayment is required. Payment must be by credit card, US money order, or personal check drawn on US bank.
6) The customer is responsible for any duties or taxes that may apply.
Declaration of Value and Product Description:
Due to International laws, 1stChineseHerbs states the full value of your order on the shipping label, as well as shipping charge.

By placing an international order with 1stChineseHerbs.com you are signifying your acceptance and agreement to be bound by the stipulations set forth on this page, and this page is made by reference a part of the purchase agreement.
Summary
1. 1st Chinese Herbs.com will not refund any shipping charges, without exception.
2. We are able to email you a copy of the customs form and the proof that your order has shipped, by way of USPS.com postal stamp.
3. If the package does not reach you, we are not responsible, and a refund will NOT be given
4. All duties, tariffs and taxes are the customers responsibility.
5. If the package is returned to us for any reason, the Customer will
be charged a 35% restocking fee.
For Domestic Orders, Returns and Damaged Products
Bulk herbs do have a minimum purchase of 1 pound of a single herb

All of our products are 100% guaranteed.
100% Risk Free, if you are unhappy with a products simply let us know and we will correct the problem.

Check Policy
When ordering by check, the order will be held for 10 days, while checks are cleared through the bank $45.00 Non sufficient fund charge on all return checks.
Easy return policy. Call for an authorization number within 30 days from the date of purchase and we will refund your purchase. Authorization must be obtained to insure credit will be given. The Authorization number is placed on the outside of the box. (shipping charges will not be refunded)

UNCLAIMED PACKAGES: If a package is unclaimed and returned to us, a 35% restocking fee is applied.
Price subject to change without notice
Back Orders:
Sorry we do not back order, if 1st Chinese Herbs is out of stock on an item, please reorder that item at a later date.
Objections and Corrections to Invoices and Statements
You must raise any objections you may have to any Invoice or credit statements or other reports within 15 days from the date of the relevant Invoice, statement or report; otherwise they will be deemed accepted by you. Any requests for a Proof of delivery must be made within 15 days from date of the Invoice or credit statement. In the absence of such request or objection all Goods will be deemed to have received by you. We reserve the right to make corrections to Invoices, credit statements and other reports and will notify you in the event of the such correction. Any objections to such corrected Invoice, credit statement or report must be made in writing within the 15 days from the date of such notification.Limited Warranty and Limited Liability. Customers agrees to inspect all products and packing immediately upon receipt. Bee - Fit (Also Known as 1st Chinese Herbs, Discount Natural Herbs, Essential Herb, Aherbs and I-Herbs) agrees that it will replace all defective products. When the defects are reported to us within fifteen calendar days of receipt of the products by customer. The foregoing warranty is in lieu of all other warranties, express, or implied, including, but not limited to , implied warranties, or merchantability and fitness for a particular purpose. Bee- Fits liability under the foregoing warranty shall not exceed total purchase price of the goods, or at the election of Bee- Fit, the replacement of goods. In no event shall Bee- Fit be responsible for the incidental, consequential or special damages.
* No Health or Other Representation Bee- Fit (Also Known as 1st Chinese Herbs, Discount Natural Herbs, Essential Herb, Aherbs, and I-Herbs) herbal products are food supplements. All statements made describing Bee-Fits products have not been evaluated by the Food and Drug Administration. Bee-Fit products are not meant to diagnose, treat, cure, or prevent disease. Under no circumstances shall Customer represent to the public that Bee Fit products are meant to diagnose, treat, cure or prevent any diseases. Customers has not relied upon Bee Fits skill, judgment or representations in selecting or acquiring Bee Fits products, and Customer has relied upon Customers skill, judgment and expertise.