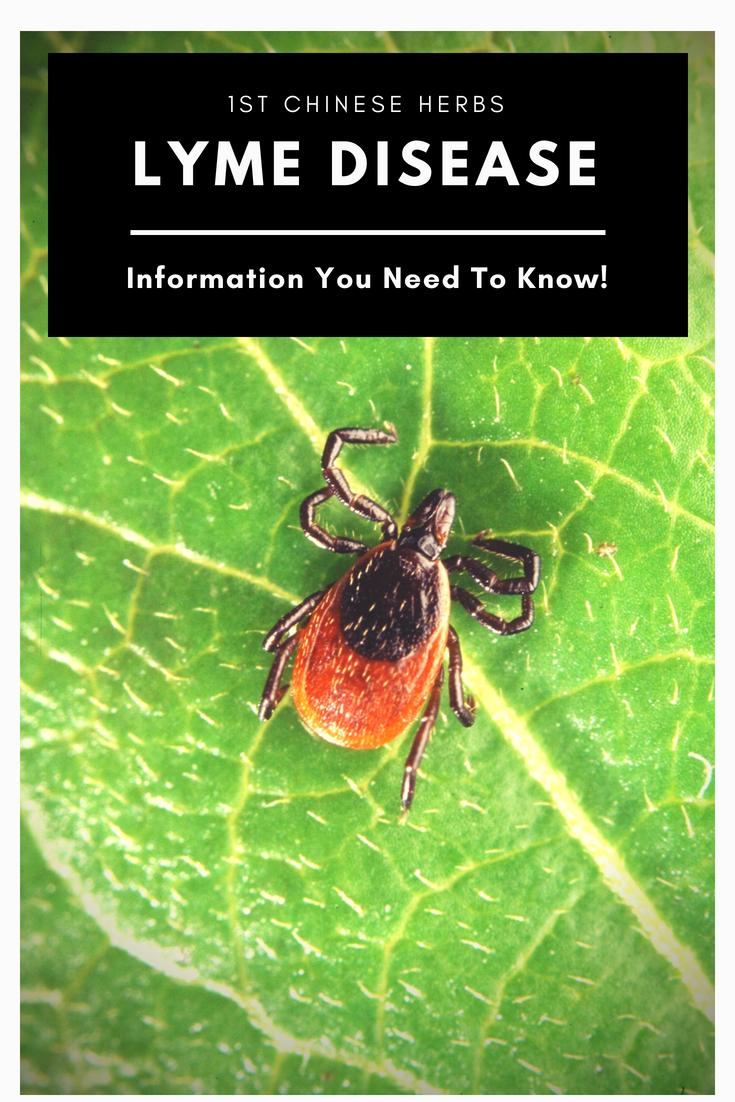 Welcome to 1st Chinese Herbs' Lyme Disease Page.
You are here because you are looking for information on Lyme Disease. This tick borne disease is often misdiagnosed and left untreated resulting in the patient being left with long term effects from the disease. Lyme disease is found throughout the country. It effects people of all ages as well as animals including our pets.
Knowledge is your best weapon to fight this disease. Below are links to help you learn about Lyme disease, how to prevent it, current medical treatments and the long term effects.
Lyme Disease Frequently Asked Questions
Lyme Disease in the National News
Signs and Symptoms of Lyme Disease
Lyme Disease Chart - Herbs & Supplements
Herbs in Stephen Buhner's Books About Lyme Disease