Shipping Policies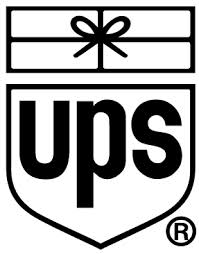 Free Shipping is offered to retails orders over $40.00 which ship in USA.

If under $40.00 the shipping charge is $8.95
** Orders which are over $100.00 are sent with a signature required**
See our International Orders page for all details about shipping outside of the US.
---
Common Shipping Questions
Can you ship to General Delivery?
Due to the difficulty of delivery of packages to addresses of "General Delivery at Post Offices" we no long accept these addresses.
Do you use tracking codes?
Tracking codes are sent as the package is shipped. We ship by USPS (United States Postal Service) and UPS (United Parcel Service). Both forms provide tracking codes which you will find in your shipped confirmation email.

Where does my order ship from?
All orders ship from Olympia, WA.
When should I expect my order?
An order should take no more than 7 days to get to you. Our usual method of shipping is US Mail, and the typical transit time is 4 business days for the continental USA. Some packages reach you faster depending on distance traveled and can be held up by any delays known to the United States Postal Service, like inclement weather.


Other questions?

Feel free to use our chat feature or give us a call with any other questions related to shipping or our products.
* No Health or Other Representation Bee- Fit (Also Known as 1st Chinese Herbs, Discount Natural Herbs, Essential Herb, Aherbs, and I-Herbs) herbal products are food supplements. All statements made describing Bee-Fits products have not been evaluated by the Food and Drug Administration. Bee-Fit products are not meant to diagnose, treat, cure, or prevent disease. Under no circumstances shall Customer represent to the public that Bee Fit products are meant to diagnose, treat, cure or prevent any diseases. Customers has not relied upon Bee Fits skill, judgment or representations in selecting or acquiring Bee Fits products, and Customer has relied upon Customers skill, judgment and expertise.