You're a crafty one, aren't you? If you like to give out hand-made or do-it-yourself herbal gifts, here are some ideas! They are easy to produce and make a perfect gift for a friend, relative, or loved one. Be sure to check out our Herbal Gifts page for more options. Herbs can make great father's day gifts, seasonal presents, birthday gifts, stocking stuffers, Christmas gifts, mother's day gifts, for her, for him, and even just warm greetings for the holiday season.
Lavender and Calendula Bath Salts
Lavender makes a great gift regardless of the season. Adding some lavender and calendula bath salts to a bath can help you or someone you care about relax even more. You can also learn about which herbs are perfect for bathing and relaxing on our Bath and Foot Bath page.
Ingredients
· 1/4 cup dried lavender
· 1/4 cup calendula flowers
· 1 cup Epsom salt
· 1 cup sea salt
· 1 cup powdered milk
· 10 drops of lavender essential oil or extract
· 3 tablespoons of oil (olive, jojoba, or any other pure oil)
· storage jar
Instructions
1. Mix the salts and the powdered milk together thoroughly.
2. Add in the lavender essential oil and the regular oil. Mix thoroughly again.
3. Add in the dried lavender and calendula. Mix again and then put into a jar for storage.
Lavender Honey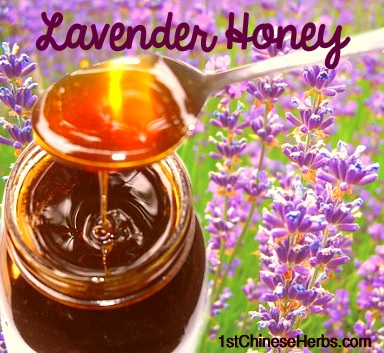 Lavender honey makes a delicious gift for any occasion! It is easy to make and will last for years if kept in a cool, dark place. Remember that lavender has aromatic, relaxant, and calmative properties.
Ingredients
· dried lavender
· honey
· glass jars
· tea bags or muslin bags
Instructions
1. Put 1-2 tablespoons of lavender into a tea bag or muslin bag.

2. Put the teabag into the glass jar and pour approximately 1/2 - 1 cup of honey on top.

3. Seal the top of the jar. You might have to push the bag back down as it may float to the top.