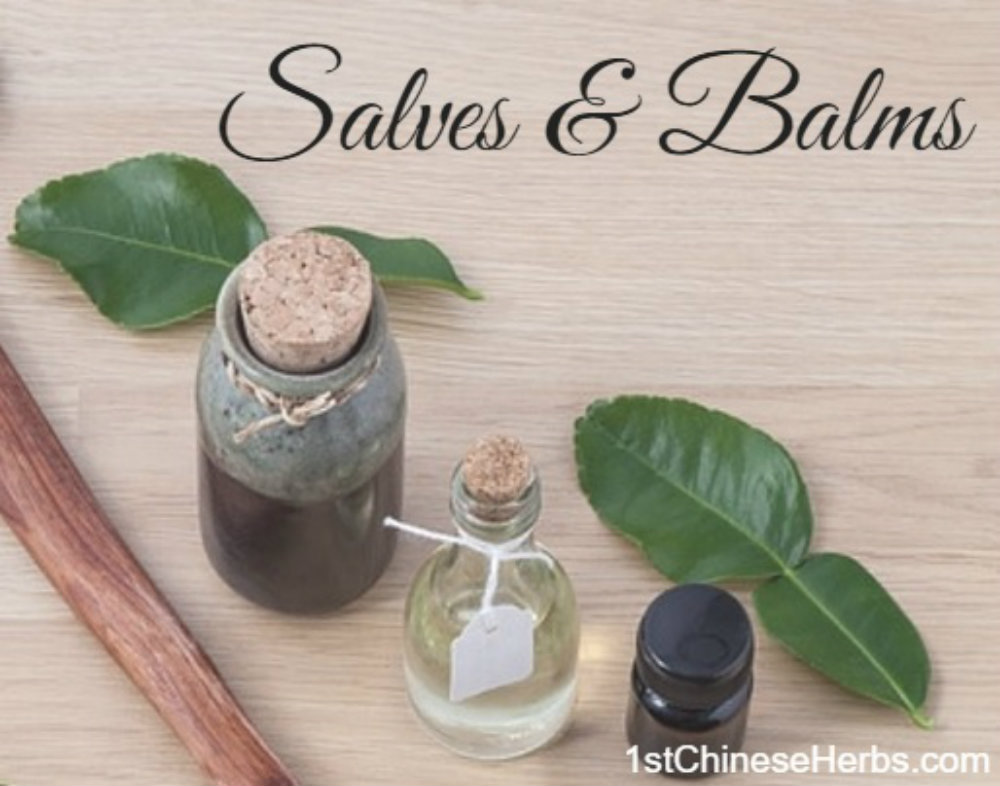 Herbal salves and balms (also known as lotions, ungents, creams, body butters, and ointments) are a great, natural remedy for cuts, scrapes, bruises, burns, and joint pain. Balms can also make great moisturizing skin lotion, deodorant, and cosmetics. You can save money by making your own herbal salves and balms at home.
You can carry your non-toxic balms and salves with you wherever you go, making them an easy and quick natural remedy! Check out our Balms Page to see our balm and ointment offerings. As always, before starting a new herbal regimen be sure to check with your naturopathic doctor, physician, or herbalist.
How to Make your Own Salves and Balms
To make your own salves and balms, choose herbs with healing and soothing properties and then simply combine an infused oil with chosen herbs and beeswax. You can apply to your salves to sore skin and wounds.
1. Add a small, square piece of beeswax to infused oil, stirring constantly until the wax has completely melted. Usually, you will use about two tablespoons of beeswax to 1/4th cup of oil. If your mixture is not thick enough, add more beeswax (very small pieces at a time). The beeswax will thicken the mixture, giving it just the right consistency.
2. Store in a cool, dark place. Always label your balms with date, herbs used, and quantity used.
Common Salves and Balms
The chart below has some common salves and balms that you can make at home for natural relief.
Balms, Salves, Ointments
Ingredients
Common Uses

Burn Ointment

Calendula,

comfrey

.

Burns.

Calming Balm

Rose,

chamomile flowers

.

Relaxant.

Foot Balm

Calendula, plantain leaves,

comfrey

,

lavender

, rosemary, cocoa butter.

Soothes cracked skin, moisturizing.

Headache Balm

Peppermint,

lavender

.

Pain relief, stress headaches.

Healing Balm

Calendula, plantain, St. John's wort,

goldenseal

,

olive leaf

, pine resin, honey.

Speeds up healing for rashes and sores.

Insect Repellent Lotion

Coconut oil

, citronella oil, rosemary, cedarwood, lemongrass, eucalyptus, shea butter.

Pest repellent.

Joint Salve

Dandelion

, eucalyptus, peppermint.

Joint stiffness, arthritis.

Soothing Balm

Comfrey

, calendula,

chamomile flowers

,

nettles

.

Moistens skin, soothes rashes and skin issues.
Have a question or want to suggest a recipe? Fill out the form below: